You can click on any of these to see a larger version.
Please note that these images are copyrighted. They are available under the Attribution-ShareAlike license, which means that you may use them as long as you attribute me (via my name, Mark T. Abbott, and a link to this website, bbott.org) and share your own work as well.
Provincia di Siena
September 29th to October 1st, 2011
Becca's first set of panoramas, taken on her iPhone during her Italy trip.
Castiglione d'Orcia.


San Quirico d'Orcia.

Sunset in Pienza.
Ferry Beach, Scarborough
August 31st, 2011
Noah and Luca playing in the sand.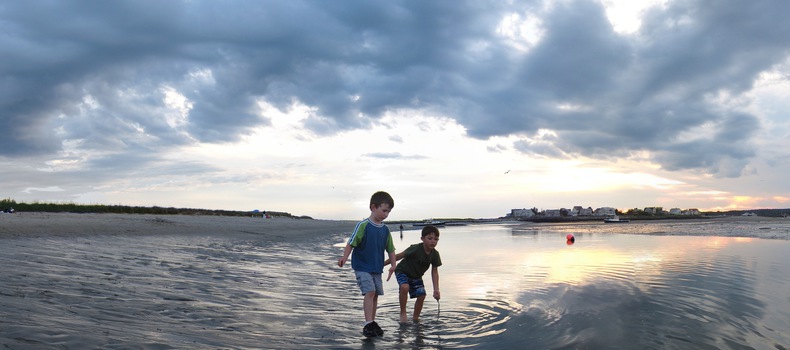 Sunset at low tide.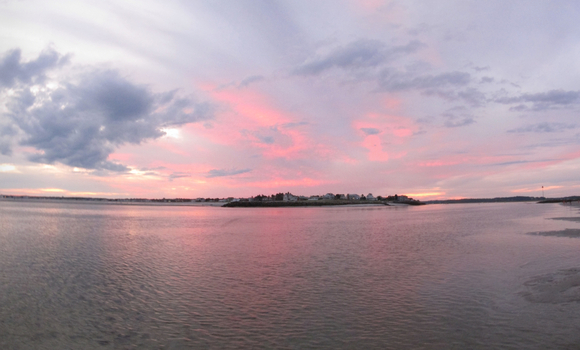 Fort Williams
July 4th, 2011
We spent a great morning at the park at Fort Williams. I took lots of panoramas while Noah jumped in the waves and gathered seaweed.
At one point, Noah was just running around and around me, through the water and up on the rocks. I took about 20 photos in a row, just holding the shutter button down continuously, while he did a loop. A few sequences of photos lined up enough to make panoramas, including this one, but the following one came out just about perfect: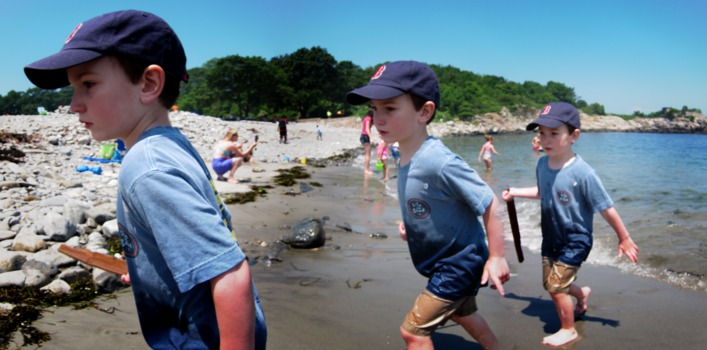 Noah makes a big pile of seaweed while a tanker passes in the background.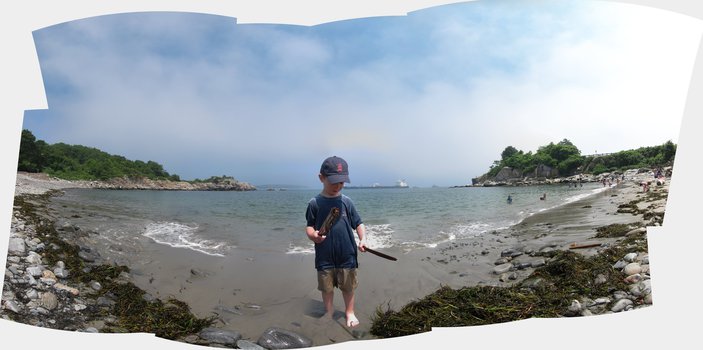 Acadia National Park
June 29th-30th, 2011
Hiking on the carriage roads.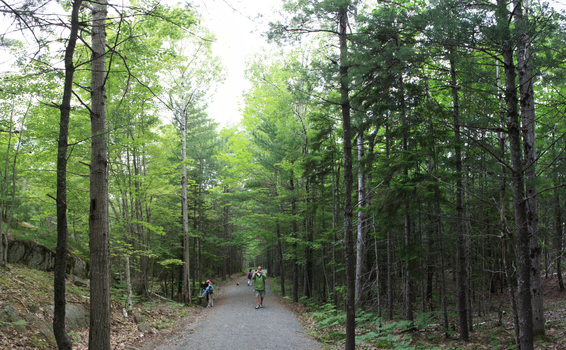 Walking a cliffside trail.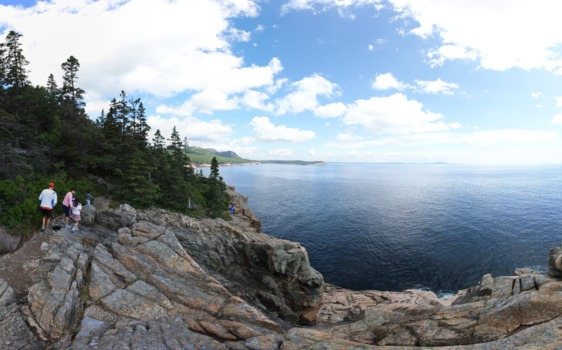 Turks and Caicos
April 18th-22nd, 2011
Rebecca's birthday dinner at Mango Reef.

Dinner at the Bay Bistro.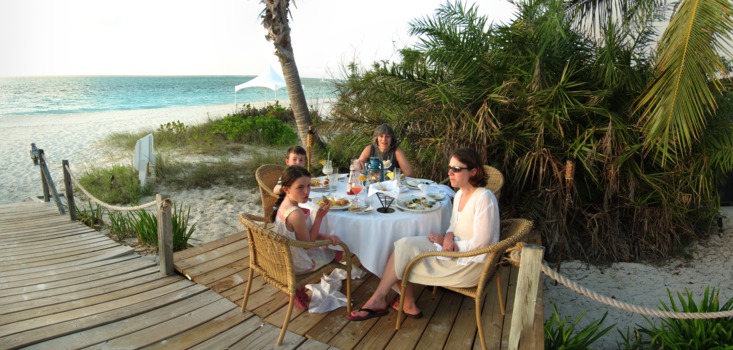 Eva and Ellen at the beach.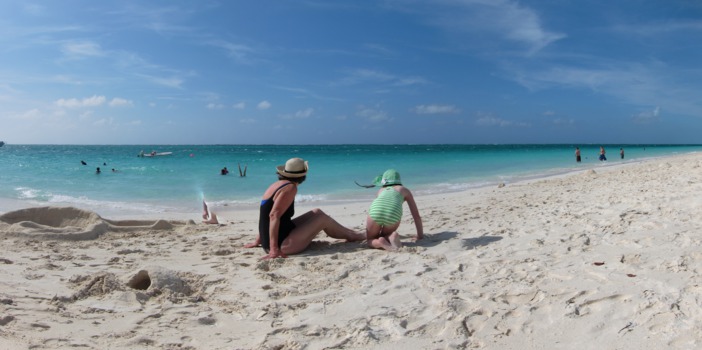 Eva and friends at the beach.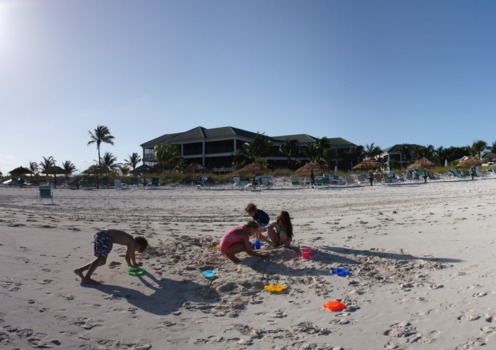 California Academy of Sciences
February 23rd, 2011
The rooftop garden.

Inside the museum.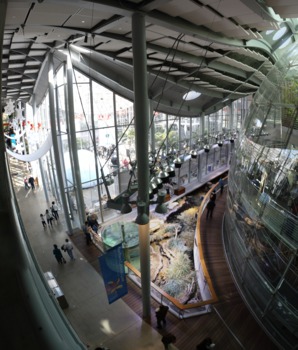 The adjacent Music Concourse.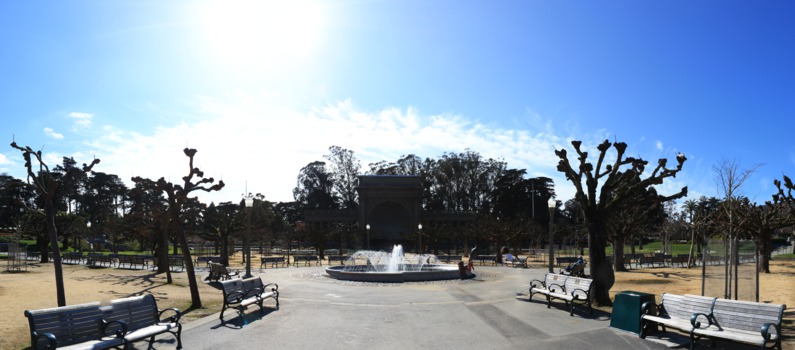 The Town Farm, Cape Elizabeth
January 29th, 2011
Snowshoeing next to the Spurwink marsh under dramatic cloudy skies.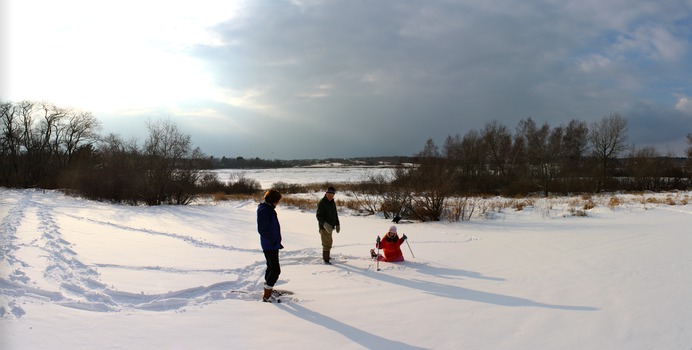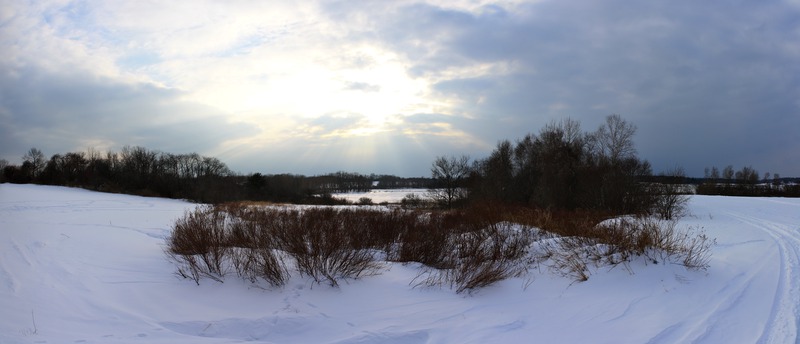 Older Panoramas
2010.
2009.